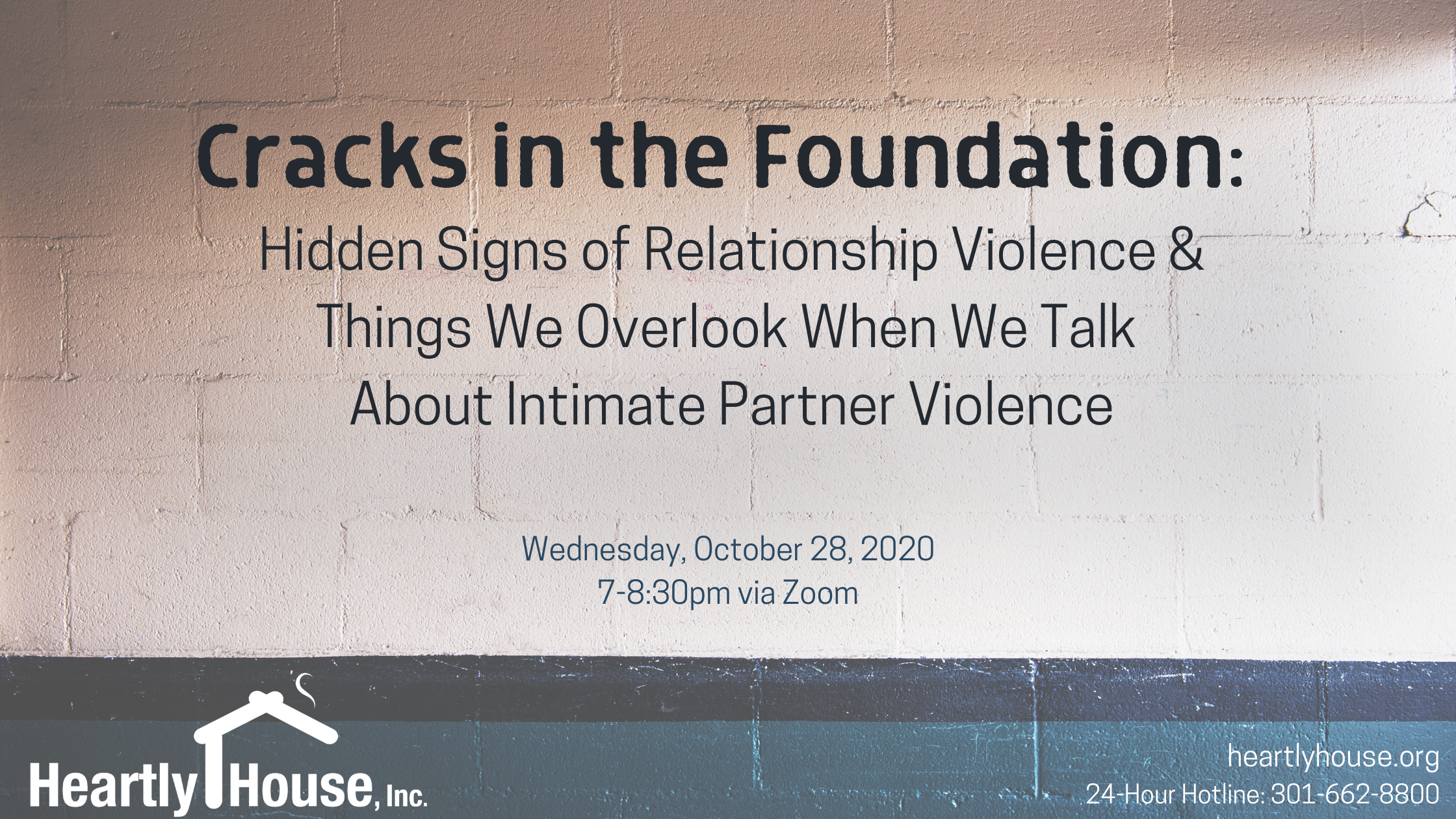 Hear from Heartly House staff who work directly with clients as we discuss signs of violence that may surprise you.
October is Domestic Violence Awareness Month. We often talk about domestic violence in terms of physical abuse, or even mental and emotional abuse, but we rarely delve into the less-obvious signs of intimate partner violence. Join us for a candid conversation with subject-matter experts in the field as we explain what it's like to be a "lethality inspector" in the lives of potential victims of relationship violence.
This event is free. Ages 18 and up welcome.
Wed, October 28, 2020
7:00 PM – 8:30 PM EDT
Online Event