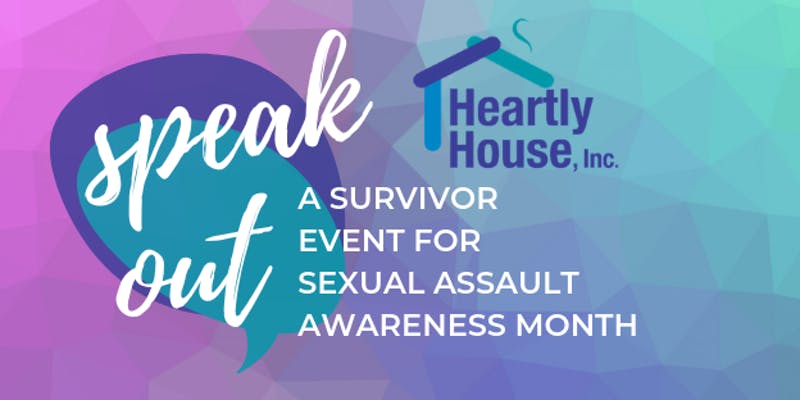 Speak Out: A Survivor Event
Date: Tuesday, April 30, 2019
Time: 5:00PM-8:00PM
Location: Serenity Tearoom & Fine Dining
162 West Patrick Street
Frederick, MD 21701
Come support five diverse survivors for an empowering evening as they share their stories. Share in their up, downs and triumphs in an environment of support and healing. The opportunity for others to speak will be available if time allows. All attendees will require a ticket. Ticket cost includes dinner and iced tea. Please note that a vegetarian option is available.
Trigger Warning: This event will cover details of abuse that may be triggering or upsetting to some. Trained crisis workers will be on hand for support. This event is not recommended for anyone under the age of 18.
TICKETS ARE LIMITED. PLEASE BUY EARLY!
Questions can be directed to 301-662-8810 x220