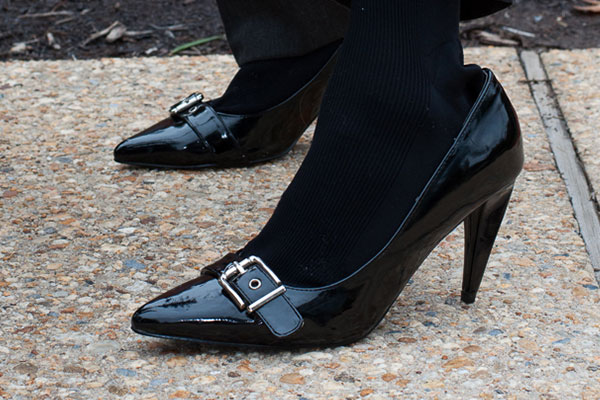 First You Walk the Walk
There is an old saying: "You can't really understand another person's experience until you've walked a mile in their shoes." Walk a Mile in Her Shoes® asks men to literally walk one mile in women's high-heeled shoes. It's not easy walking in these shoes, but it's fun and it gets the community to talk about something that's really difficult to talk about: gender relations and sexual violence.
Each year, an ever-increasing number of men, women and their families are joining Walk a Mile in Her Shoes®: The International Men's March to Stop Rape, Sexual Assault & Gender Violence. Walk a Mile in Her Shoes® is a fun opportunity for men to educate the community about a very serious subject and to rally the community to take action to prevent sexualized violence.
Saturday, October 8, 2016
RAIN DATE Sunday. October 30, 2016