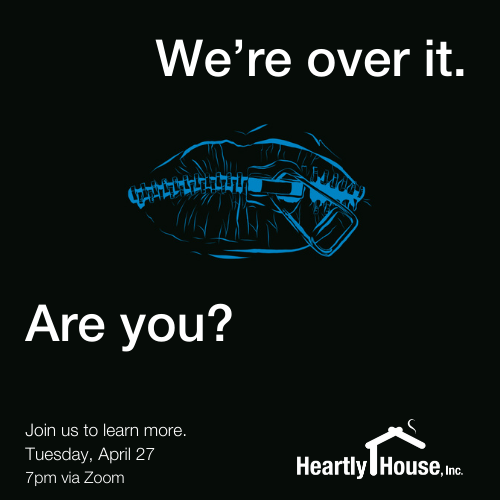 Wrap up Sexual Assault Awareness Month with Heartly House, and learn more about our "We're Over It" campaign.
Maybe you've seen our ads on buses, or in the Frederick News Post, and want to know more about what it is we're over, and what we'll never be over.
Take a behind-the-scenes look at how and why we developed this campaign, and learn how you can be part of ending sexual assault in our community.
Tue, Apr 27, 2021
7:00 PM EDT