Heartly House provides individual and group counseling services to primary and secondary survivors, both children and adults. Our services are confidential and free.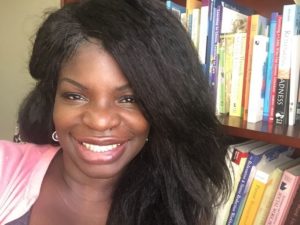 Our Clinical Director, Dr. Kimberly Waibogha, received her BSW and MSW from West Virginia University, and her DSW from Rutgers University. Dr. Waibogha is a licensed clinical social worker in the state of Maryland. Dr. Waibogha has almost twenty-five years post master experience providing social work. She began her social work career in medical social work, and has since provided maternal-child services, clinical social work and teaching in academia. She has provided clinical social work in the in-home setting, inpatient setting, partial inpatient setting and outpatient setting, Dr. Waibogha has experience working with trauma survivors, addictions, adult, child, and clients diagnosed with psychosis. Dr. Waibogha holds a Trauma Certificate in Advanced Trauma Treatment from the Advanced Psychotherapy Training and Education and a Sand Tray Therapy Certificate from the Canadian Association of Play Therapists.
Counselors at Heartly House are licensed clinicians. The counseling department also offers learning experiences for masters level counseling and social work students. Interns are supervised by experienced clinicians and are required to go through a thorough training in order to provide quality services to Heartly House clients.
Click through tabs to find more information about each support group!